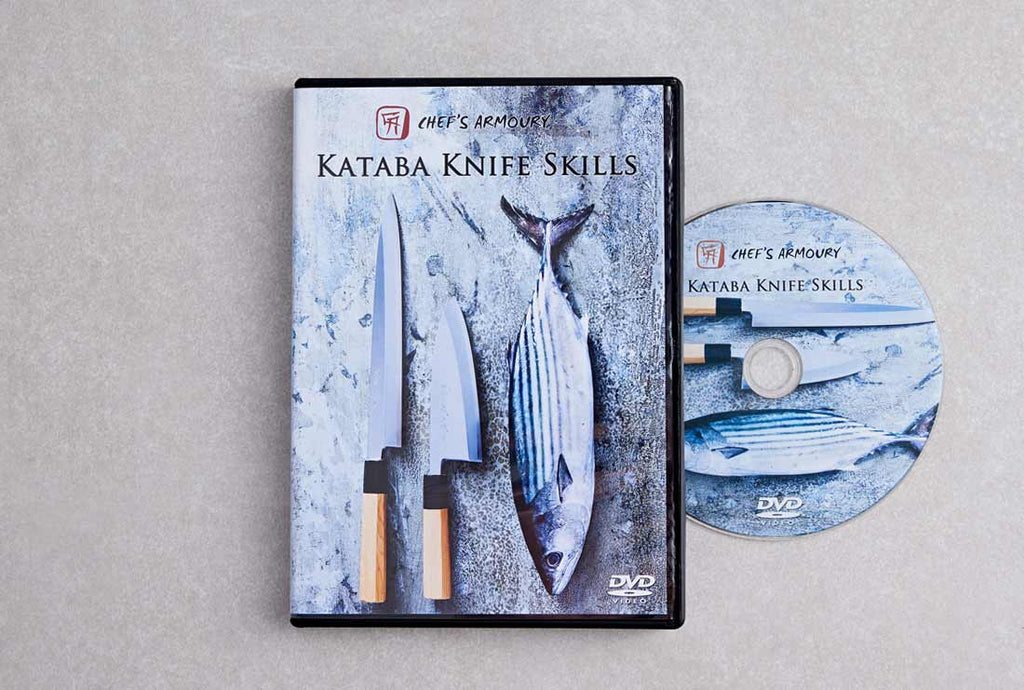 Kataba Knife Skills DVD - Chef's Armoury
Share this product
In stock
Shipping & Delivery Time (
>>
)
Code: CA-DVD-KA
Kataba Knife Skills DVD
In the past decade Kataba style knives have surged in popularity. Chef's especially have embraced the functionality and accuracy of these blades.
This practical knife skills DVD is an introduction to the three most common styles of Kataba knives – Usuba, Deba and Yanagiba. It covers correct grip, posture and examples of how to use each style. This DVD will give you a good basis to practice and build your single bevelled knife skills with step-by-step instructions.
Featuring Chef Morishita san from Kappo ryori kaiseki restaurant "Shunsai Shiro", Osaka. Morishita san has studied under sensei: Ozaki san.
Suitable for beginners as well as those with advanced western knife skills.
Note: Japanese with English subtitles.
DVD Contents
USUBA
USUBA knife skills 101
USUBA knife skills - carrot
Katsuramuki - rotary peeling
DEBA
Filleting Snapper / Sea Bream / Tai
Filleting Kingfish / Buri
YANAGIBA
Skinning Fish
Slicing Sashimi
Produced by Chef's Armoury at Osaka Knife Skills Academy.