TOP SELLERS
Chefs knives, sharpening stones and kitchen knives from Japan. Knife store specialising in Japanese knives and Japanese cookware.
see best sellers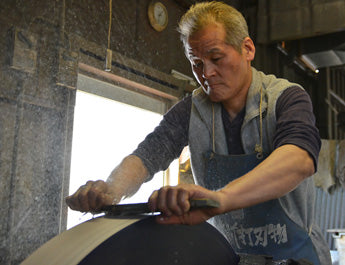 Japanese Craftmanship
& Tradition
Japanese knives are the embodiment of Japanese craftsmanship and tradition. The skills of the artisan are combined with quality materials along with a desire to constantly improve their craft. This is why Japanese knives are recognised for their superior sharpness, edge holding ability and overall beauty. While not all Japanese knives are artisan-made Chef's Armoury only partner with individuals and companies that adhere to the principles of "monozukuri".
If you're looking for the best chef knives and chef tools look no further. We are a specialist providore of Japanese knives, sharpening stones, authentic Japanese barbeques, Japanese cookware, tableware and essential Japanese ingredients.
Established in 2007 for the professional chef and home cook, Chef's Armoury was the third Japanese knife store to open outside of Japan and the first in Australia, bringing handcrafted works from Japan's best blacksmiths, sharpeners, foundries and artisan workshops to our shores. Browse our handpicked wares in our Sydney and Melbourne stores. We also ship Australia-wide and to select overseas countries.
We're passionate about sharing Japanese culture, the spirit of Japanese craftsmanship and innovation, and traditional Japanese crafts for Australia's contemporary lifestyle. If you have any questions about our products or would like recommendations to suit your budget feel free to shoot us an email or visit one of our Chef's Armoury stores.