Bespoke Knives, Custom Knives
Design Your Own Knife
Chef's Armoury offers an insight into Japanese craftsmanship with Australia's first Bespoke Japanese Chef Knife Workshop. On offer is a selection of single origin blades hand forged and sharpened in Japan's top knifemaking regions.
The Bespoke Knife Collection will evolve over time to include an ever increasing selection of custom blades and handles featuring exotic materials including native Australian timbers.
Knife Design Process
Select your knife type
Choose your blade
Choose your handle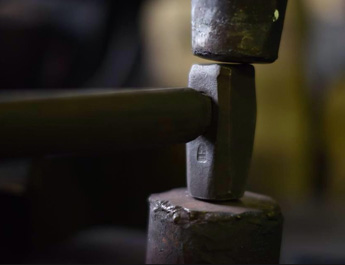 Chef's Armoury Bespoke
Knife Workshop
Why buy off the shelf when you can customise? Since 2012 Chef's Armoury has offered a bespoke knife service that gives you hundreds of possibilities. What you get is a choice of the best materials from our most trusted artisans. Hand forged blades, quality handles and saya made from Australian native hardwoods are just the start. Need a bigger handle to suit those pork sausage fingers – let's upsize. Want that handle set closer for more control – you got it. While the possibilities are not endless we add more options year on year so stay tuned for updates.