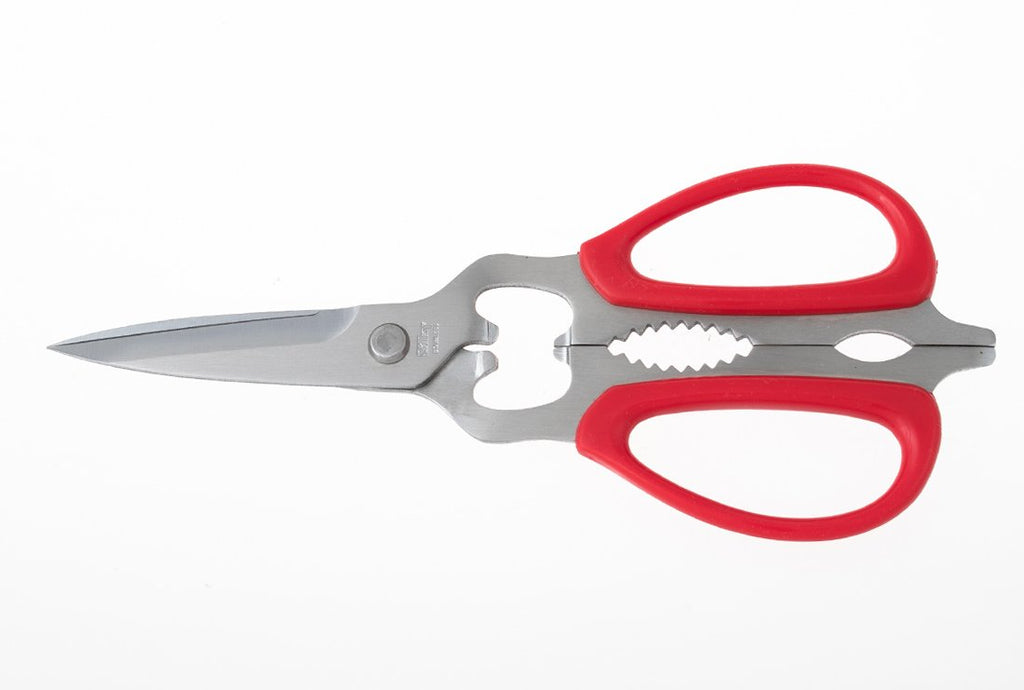 Silky Kitchen Scissors - PRO Multi+
Share this product
In stock
Shipping & Delivery Time (
>>
)
Code: TONKS-215DT
Silky Kitchen Scissors - Red
All hardworking chefs know at about 11pm it's time to wipe down your forehead with a tenugui and reach for a cold frosty. Luckily this bright red pair of kitchen shears is easy to find and has a sneaky little section for removing even the most recalcitrant crown seal.
Whilst most kitchen scissors push the fail button quite firmly, these Silky kitchen shears are made from quality 420J2 stainless that is CNC machined to perfection. The shears actually cut (I was shocked too) unlike the competitor's product and have handy gadgets inbuilt like a screwdriver and nutcracker.
One side of the scissor is boldly serrated to grip even the slipperiest food. The handles are antibacterial and are heatproof to 120°C.
Every kitchen should have at least one pair, even if you don't use them for anything else but beer.
| | | | |
| --- | --- | --- | --- |
| Style | Kitchen Scissors | Blade Length | 62mm |
| Overall Length | 215mm | Handle Material | Antibacterial plastic |
| Weight | 120g | Steel Type | 420J2 |