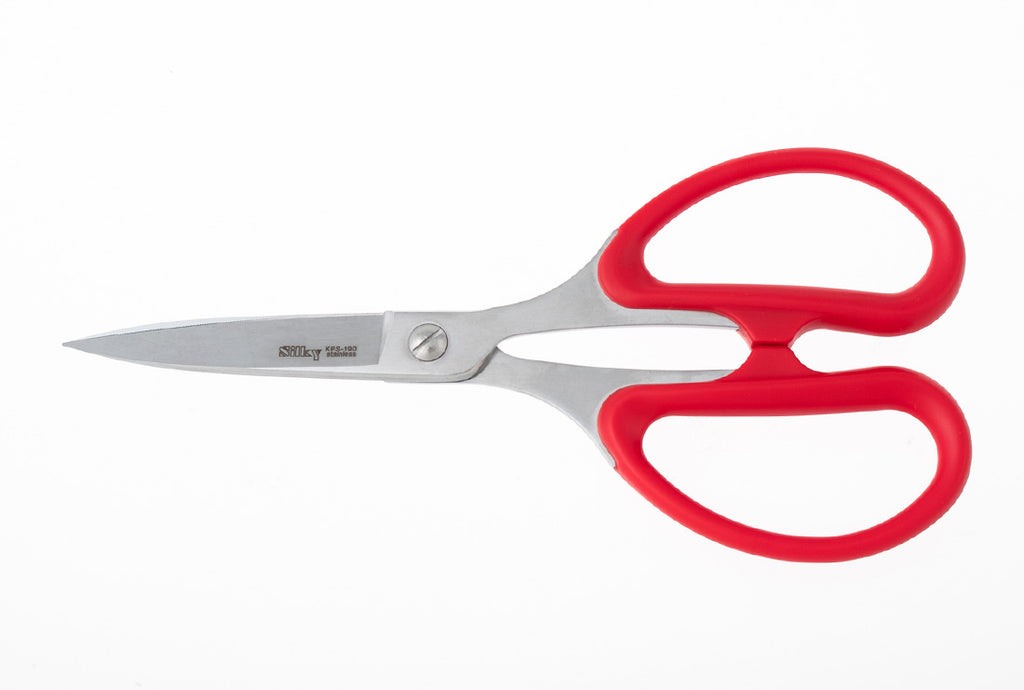 Silky Kitchen Scissors - PRO S
Share this product
In stock
Shipping & Delivery Time (
>>
)
Code: TONKS-90
Silky Kitchen Scissors - PRO S
It's a fact that MCUSTA make some of the best kitchen knives going around but long before they made their first Gyuto, the Hasegawa family had cemented their reputation as one of the best scissor manufacturers in Japan.
The Silky PRO scissors are CNC milled from 420J2 steel and individually hand tuned to "silky" performance standards. There are our most popular kitchen scissors that are super sharp and just as useful in the garden as in the kitchen. We use ours for trimming citrus trees and harvesting herbs even tough ones like rosemary. In the kitchen they make short work of quail, chicken, balmain bugs and those impossible to open heat sealed packages.
The slight serration on each edge grips the food firmly while the sharp blade makes short work of anything you cut. If you need scissors that can also open a beer try the PRO Multi but if you need the sharpest kitchen scissors in town these are for you.
The handles are antibacterial and are heatproof to 120°C.
| | | | |
| --- | --- | --- | --- |
| Style | Kitchen Scissors | Blade Length | 68mm |
| Overall Length | 190mm | Handle Material | Antibacterial plastic |
| Weight | 75g | Steel Type | 420J2 |